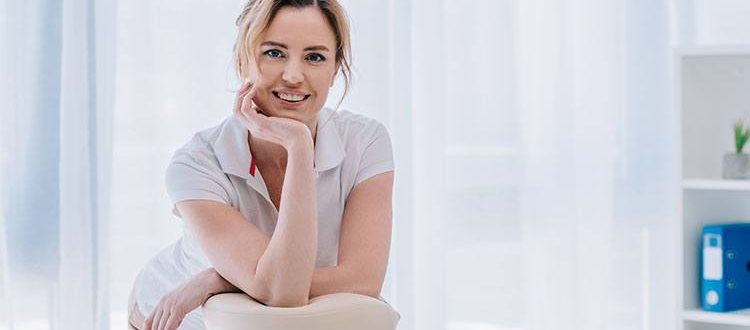 Steps to Becoming a Massage Therapist: From Education to Licensure in Pennsylvania
Massage therapy is a rewarding and fulfilling career choice for individuals who have a passion for helping others and a desire to promote wellness. If you're interested in becoming a massage therapist in Pennsylvania, this comprehensive guide will walk you through the steps from education to licensure. By following these steps diligently, you'll be well on your way to embarking on a successful journey in the field of massage therapy.
Understand the Requirements
Before diving into the world of massage therapy, it's crucial to familiarize yourself with the requirements set by the Pennsylvania State Board of Massage Therapy. This regulatory body oversees the licensure process and ensures that all massage therapists in the state meet specific standards. Take the time to thoroughly research and understand these requirements, as they will form the foundation of your path to becoming a licensed massage therapist.
Complete an Accredited Massage Therapy Program
To become a licensed massage therapist, you must complete an accredited massage therapy program. Look for reputable schools or institutions in Pennsylvania that offer comprehensive massage therapy courses. These programs provide in-depth knowledge of anatomy, physiology, massage techniques, ethics, and other essential aspects of the profession. Ensure that the program you choose is accredited by a recognized accrediting body to guarantee the quality of education you receive.
Fulfill the Required Practical Experience
Alongside completing a massage therapy program, you'll need to fulfill a specific number of practical experience hours to meet the licensure requirements. This practical experience is typically acquired through internships, externships, or supervised clinical settings. It provides invaluable hands-on training, allowing you to hone your skills under the guidance of experienced professionals. Embrace every opportunity to practice and refine your techniques during this stage of your journey.
Prepare for the Licensing Exam
After fulfilling the educational and practical experience requirements, you'll need to prepare for the licensing exam. The licensing exam assesses your knowledge and competency in various areas related to massage therapy. It covers topics such as anatomy, physiology, pathology, massage techniques, and ethical considerations. Create a study plan and utilize study resources, such as textbooks, practice exams, and online materials, to ensure you're thoroughly prepared for success on the exam.
Apply for Licensure
Once you've passed the licensing exam, it's time to apply for your massage therapy license. The application process involves submitting the required documentation, including proof of education, practical experience, and examination results, to the Pennsylvania State Board of Massage Therapy. Pay close attention to any additional requirements or fees outlined in the application instructions. Submitting a complete and accurate application will expedite the licensure process.
Maintain Continuing Education
As a licensed massage therapist in Pennsylvania, it's essential to stay updated with the latest industry trends, techniques, and research. The field of massage therapy is continuously evolving, and maintaining continuing education is vital to your professional growth and development. Participate in workshops, seminars, and advanced training programs to expand your knowledge and skills. Not only will this enhance your abilities as a massage therapist, but it will also demonstrate your commitment to providing exceptional care to your clients.
Build a Strong Professional Network
Networking plays a crucial role in any profession, including massage therapy. As you embark on your career journey, strive to build a strong professional network within the massage therapy community. Connect with fellow massage therapists, industry organizations, and wellness centers. Attend conferences, workshops, and events to meet like-minded professionals and exchange knowledge and experiences. Building a robust professional network can lead to referrals, collaborative opportunities, and continuous learning.
By following these steps diligently, you can position yourself for success in the field of massage therapy in Pennsylvania. Remember that becoming a skilled and knowledgeable massage therapist is a lifelong journey.